"I purchased my beautiful throw from the Twill showroom in Auckland and I am absolutely delighted with it! I love the fact that this is 100% wool and that I'm supporting local industry. The staff were so helpful, and very patient as I tried to make my mind up which design and colour to buy! So much choice!"

- Kerrie Petersen, Auckland. NZ

"I wanted to write to thank you for my Queenstown throw, this is an absolute must on these cold Winter nights. Looks stunning on the arm of my sofa and keeps me toasty warm in the evenings without having to turn up the heating. Thanks so much!"

- Martin Lafferty, Newbury. UK

"Wonderful throw, I love the design and colour and the throw is so lofty and soft. I was looking at less expensive products but decided to invest in a sustainable throw that will last me a lifetime. Thanks again."

- Janet Partridge, Timaru. NZ
Thanks to Te Aria Lodge for the use of their beautiful property for our photo shoot.
Our Story
Since 1978 we have dedicated ourselves to the use of our local and sustainable primary resource wool.
This exceptiional fibre is in absolutely every product we weave and it is the backbone of our company
VIEW OUR VIDEO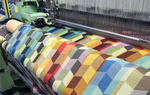 Design
Our throws and blankets lend ambiance and comfort to your home. Our qualified design team are trained specifically in woven design, enabling the custom design of throws, whether it be for a corporate gifting opportunity or to establish your our exclusive range of designs and colours. Minimums will apply, but please feel free to contact our design team at info@inter-weave.co.nz or call us on +64 9 5731469.
Manufacturing
Like so many different New Zealand industries, our company defies the "bigger is better" tag; instead we simply work smarter across every facet of our operation. We are committed to sustainability, the acquisition of new manufacturing technologies and technical excellence.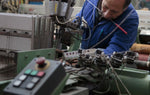 Why Twill?
The New Zealand environment is perfect for growing quality wool, due to land type, climate and low predation.
This delivers wools with superior whiteness, strength, durability and performance characteristics.
VIEW BENEFITS
Benefits of New Zealand wool
HEALTH BENEFITS
Regulates Temperature - Resilient - Safe for Babies and Pets - Odour Resistant - VOC Benefits

- view info -

NATURAL BENEFITS
Sustainable - Natural - Renewable - Biodegradable - Ethical Fibre

- view info -

INTEGRITY
Wool and the Carbon Cycle - Farming Standards - Animal Welfare

- view info -

TECHNICAL BENEFITS
Heat and Moisture Regulating - Acoustic Qualities - Fire Retardent - Natural Air Filter - Static Resistant

- view info -